- Solotvino recreation center
Recreation center Panorama
База відпочинку Panorama розташована в мальовничому екологічно чистому куточку Закарпаття, Солотвино Місцевость на березі солених озер, в селі Солотвино за 29 км від міста Рахів і 150 км від Ужгороду. Це прекрасне місце для сімейного відпочинку, для активного або спокійного відпочинку в колі друзів, проведення святкових та інших заходів будь-якого рівня. База має зручний під'їзд, надаються охоронювані паркувальні місця. На закритій території готелю Panorama -розташовані міні-кафе, кухня для загального користування, альтанки, мангали, парковка під відеоспостереженням.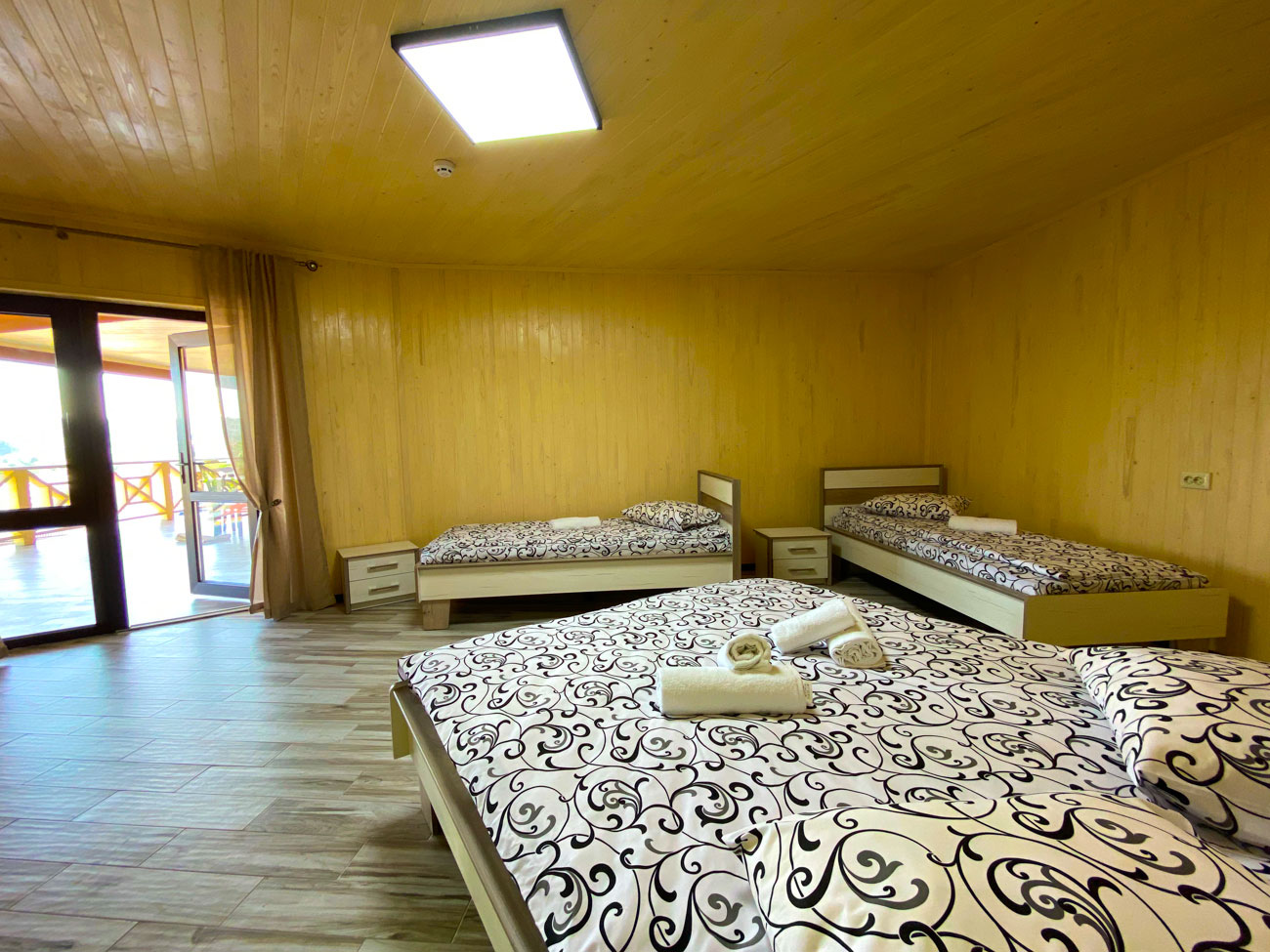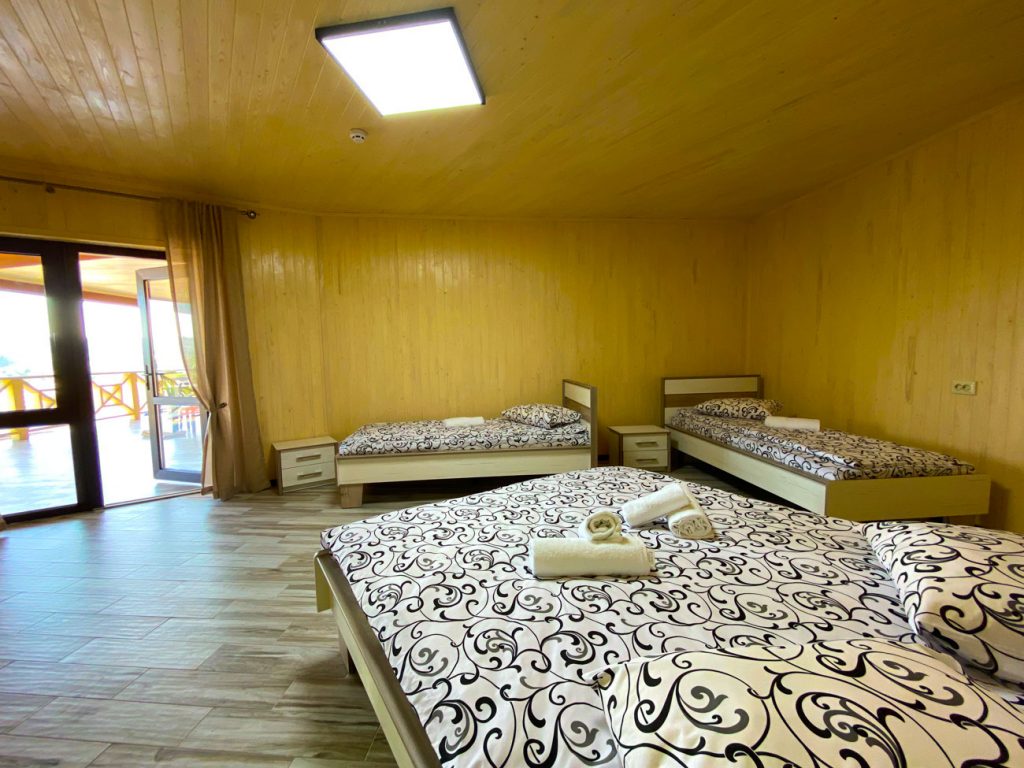 The best rooms in Solotvino
Recreation center Panorama offers relaxation on the Salt Lakes in Solotvino. The recreation center is located in a unique place where on the one hand the territory of Ukraine and on the other hand offers an incredible view of the territory of neighboring Romania. At your service Quadruple room. This room has one double bed and two single beds. Quadruple Room with Balcony (Shared Terrace), in […]
Prices start at: 3,000 ₴ per night
База відпочинку Panorama пропонує відпочити на Солоних озерах в Солотвино. база відпочинку розташована в унікальному місці де з одної сторони територія України а з іншої сторони відкривається неймовірний краєвид на територію сусідньої Румунії. На  До ваших послуг Номер трьохмісний. Трьохмісний номер з балконом (загальна тераса), у числі зручностей помешкання Panorama також вішалка для одягу, телевізор […]
Prices start at: 2,000 ₴ per night
База відпочинку Panorama пропонує відпочити на Солоних озерах в Солотвино. база відпочинку розташована в унікальному місці де з одної сторони територія України а з іншої сторони відкривається неймовірний краєвид на територію сусідньої Румунії. На  До ваших послуг Номер двохмісний. Номер має одне двомісне ліжко.Двохмісний номер з балконом (загальна тераса), у числі зручностей помешкання Panorama також […]
Additional services in Panorama Solotvino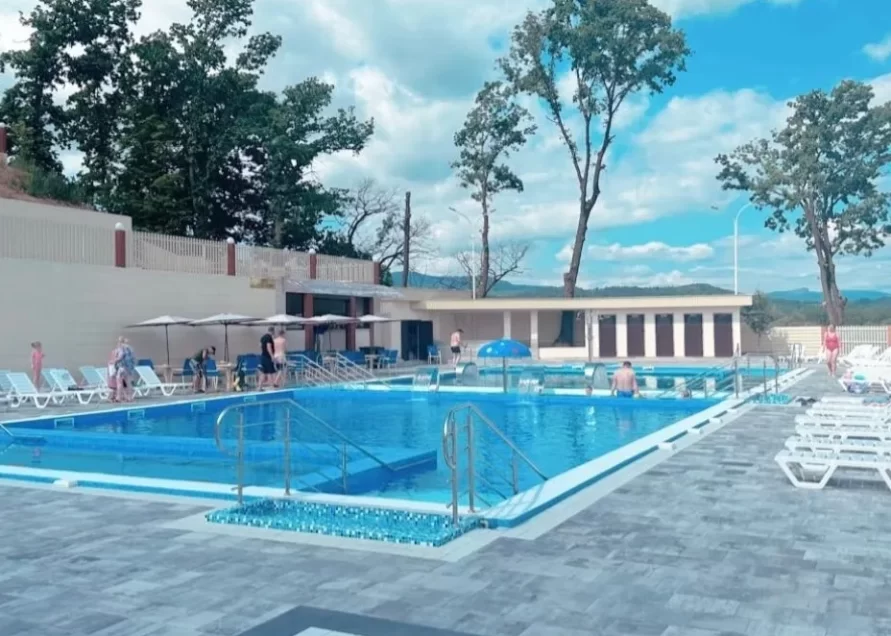 Також Ви можете відвідати наш басейн, який знаходиться на території бази відпочинку Panorama. Басейни: один солоний басейн, один прісний басейн, дитячий басейн, один джакузі солоний, один джакузі з прісною водою, та пластикові лежаки.
Panorama Solotvino - Recreation center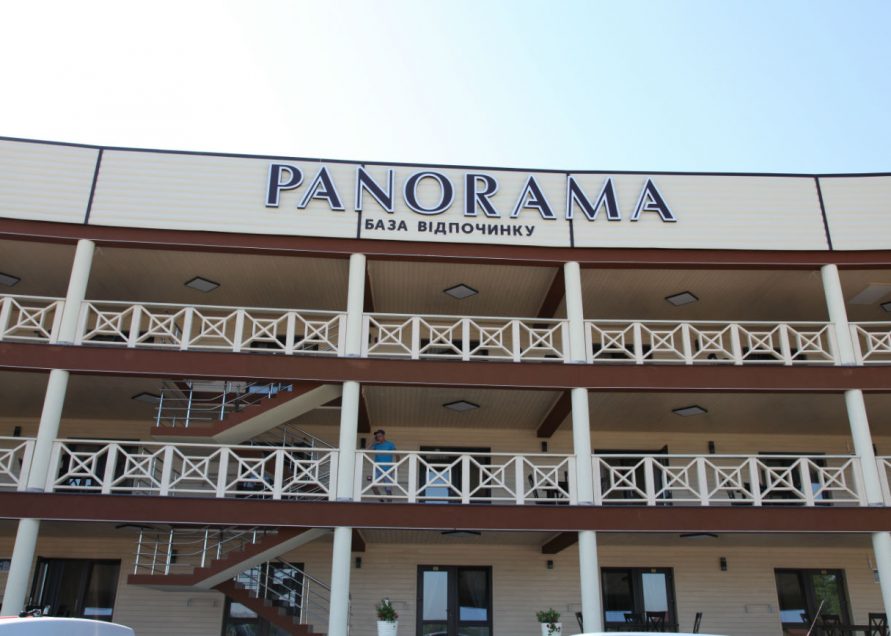 We opened !!! We invite you to visit the modern recreation center Panorama in Solotvino. Apartment Panorama is located in the village of Solotvino. It features a seasonal outdoor swimming pool. Guests can leave their car in the car park. All hotel rooms have a balcony. The Panorama also includes a wardrobe, a flat-screen TV and a private bathroom. Come to us in Solotvino.
Comfortable and comfortable rooms at reasonable prices. Admission to the pools is free.
Great place, very quiet and cozy recreation center in Solotvino. Beautiful rooms where towels are cleaned and changed daily, and bed linen every other day. Everyone liked the staff and the location and number of saltwater pools where you can visit.
Quiet, peaceful place for a family vacation. Rooms for every taste and budget, There is a shared kitchen for cooking, for each room there is a terrace. All amenities in the rooms, outside there are gazebos and barbecues. I recommend everyone to visit !!!
I recommend the very friendly staff. Rested very well.